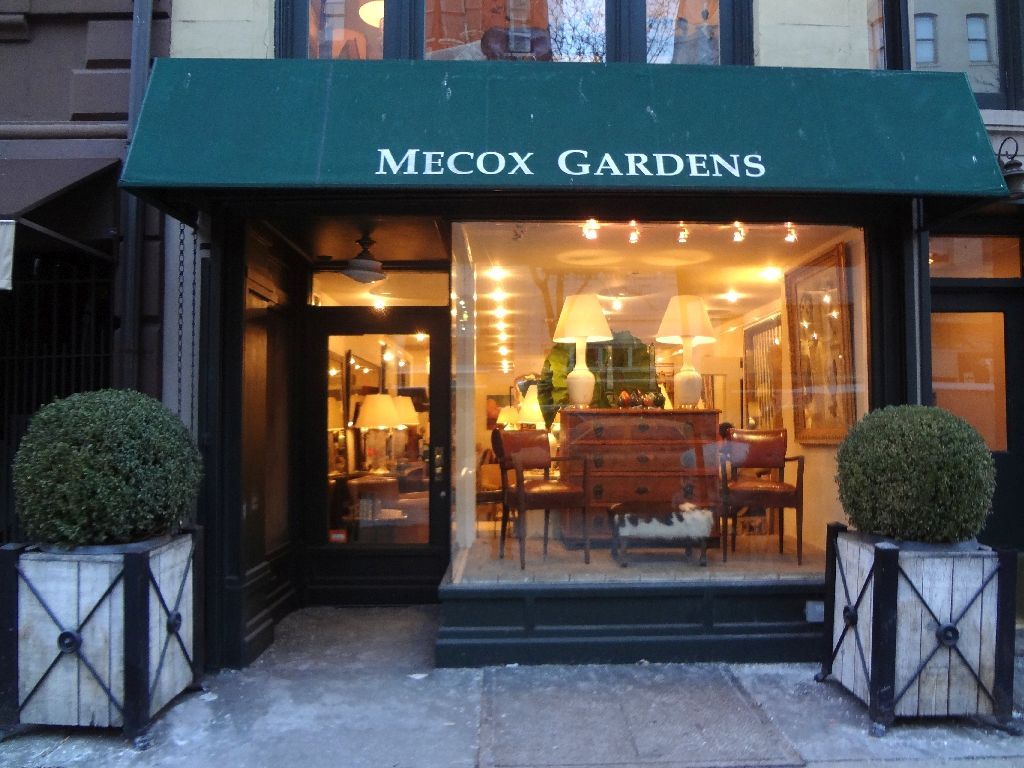 962 Lexington Ave
New York, New York 10021
Phone: 212-249-5301 | Fax: 212-249-1604
Email: [email protected]
Hours: Monday to Friday 10:00am-5:00pm
Saturday 10:00am-5:00pm
Private Appointments Available
When Mecox was deciding on where to open its next outpost, New York City was an easy geographical decision. The world famous metropolis known for its style, art, fashion and design served as the perfect new home for the high-end home furnishing store. Truthfully, when Mecox New York City opened during its second holiday season, it was supposed to be a "temporary" Upper East Side location.
Measuring in at just 1,000 square feet, with a modestly-sized window overlooking Lexington Avenue, this location ended up being just the right size to permanently present our ever-increasing collection of rustic furniture, charming antiques and mid-century pieces.
Since 1998, Mecox NYC has changed its floor merchandise every single Wednesday to give customers new inspiration week after week. In 2008, Mecox expanded by popular demand and now has room upstairs, along with a charming outdoor terrace – the perfect urban oasis!
As far as neighborhoods go, the Upper East Side was an excellent choice for our vintage furniture store. Once dubbed the Silk Stocking District, the UES is famed for its classy and sophisticated vibe. Having served as home to the likes of Caroline Kennedy, Woody Allen, Nora Ephron, Joan Didion, Martin Scorsese and Michael Bloomberg, this neighborhood has long been considered the choice location for celebrities, politic figures and artists as well.
With so much history, style and grace coming out of the Upper East Side, Mecox was excited to join the ranks and become part of the neighborhood. With shops like Space NK, Barney's, Gagosian Gallery, Diptyque, Kate Spade, and Christian Louboutin to name a few, Mecox adds a touch of luxury all its own within the home décor sphere.
Whether you want a rustic accent for your indoor or outdoor space, or a beautiful piece of antique furniture for your home and garden, you can find all that and more at our Mecox Upper East Side store.