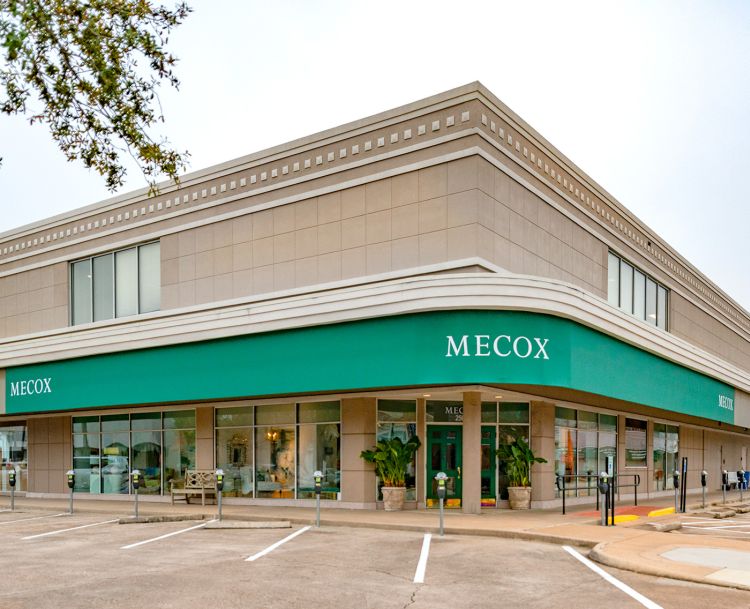 2504 Amherst Street
Houston, Texas 77005
Phone: 713-355-2100
Email: [email protected]
Hours: Monday-Friday 10:30am-5:00pm
Saturday 12:00pm-4:00pm
Open for Business Daily, Private Appointments Also Available
Come visit us at our new location in Rice Village! When we set up shop in Houston in 2008, we were excited to bring some new flavor to the area; our rather unique mix of home and garden furnishings really differed from the more traditional retail shopping environment.  The beauty of Houston is in its diverse and eclectic citizens. We think our store is a reflection of this. We are excited for our relocation to Rice Village. Its interesting mix of unusual retailers and unique residential areas offers an ideal location.
Mecox Houston carries an assortment of merchandise to outfit the home, including The Mecox Collection, an exclusive line of furniture only at Mecox. The signature look of our collection pays homage to our Southampton beginnings, combining a sophisticated yet coastal inspired look for casual, elegant living. With focused collections of iron, rattan, rope and teak merchandise, along with custom upholstery and unique mirror designs, the Mecox Collection is exclusive to our 8 stores. All goods in-store can be taken home the same day and thousands of items are available for special order and custom design.
When you visit Mecox Houston, take your time browsing through our vast collection of furnishings and accessories to find exactly what you're looking for. The perfect piece for your home awaits you.