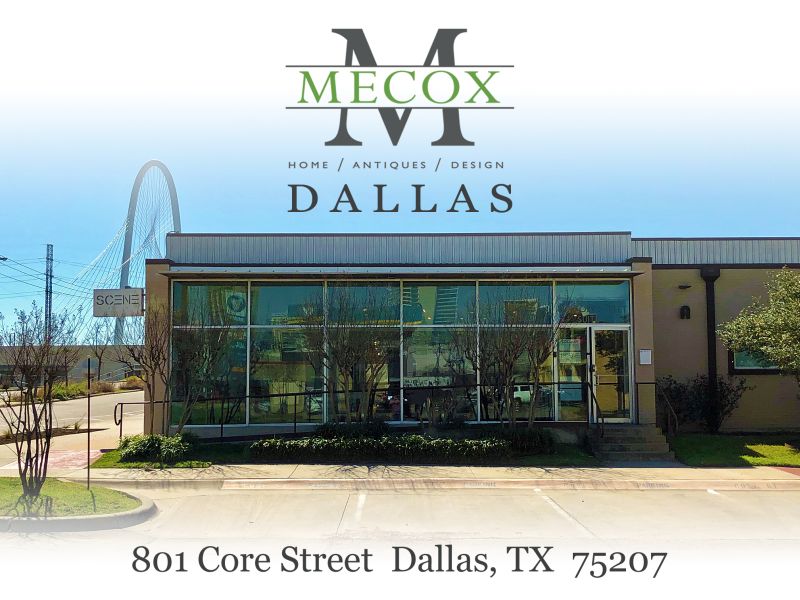 When the opportunity came to expand our brand to the Southwest in 2007, we knew exactly where to look! The city of Dallas offered the perfect mix of local and regional design inspiration and an amazing spot for a new emporium.
After 12 great years in the Knox Henderson area, we are excited to join the Dallas Design District as we decide where we want to relocate permanently!
Channeling our signature Mecox mix of antique, vintage and one-of-a-kind treasures mingled with the latest re-edition finds, original art and custom creations, our new location will be back to business as usual on April 1.