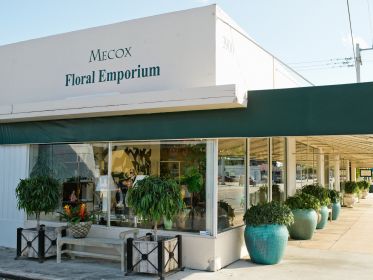 3900 South Dixie Highway
West Palm Beach, Florida 33405
Phone: 561-805-8611 | Fax: 561-805-9362
Email: [email protected]
Hours: Monday-Friday 10:00am-5:30pm
Curbside Pick Up and Private Appointments Available
Back in 2000, Mecox decided it was time to spread its wings and enter a brand new territory. Following our many stylish New York based customers to Palm Beach for the winter, we found yet another "temporary" space — this time on famous Worth Avenue. This luxury shopping district served as the perfect place to showcase the Mecox look. Within one year's time, we secured a permanent space, anchored on the western end of the avenue.
Worth Avenue celebrated its 100th birthday in 2013. Stretching from Lake Worth all the way to the Atlantic Ocean, the famous district was named one of the most iconic streets in the country! The oldest store you can find here is Kassatly's, established all the way back in 1923. Some of the other retailers you can find on this famous stretch of shopping paradise include popular brands like Ralph Lauren, Chanel, Giorgio Armani, Cartier, Valentino and more. Mecox was thrilled to join the ranks of such well-established luxury shops.
After 10 years of happily residing on Worth Avenue, growing pains set in and the store decided to pick up and move "across the bridge" to West Palm and the antique row of South Dixie Highway. Like Worth Avenue, West Palm Beach's antique row has long been a fan-favorite among shoppers all across the globe. For over 30 years, Florida natives and visitors have sought out the impressive array of antique shops (40 in total!) found in this district. Ranking in the Top 5 for Best Shopping in the US, this shopping mecca is not only admired by visitors but by reputable publications like The New York Times, Architectural Digest and House Beautiful.
Now that we have moved to the new location, our floor space has tripled and we can finally stretch our legs and really showcase our ever-changing and eclectic mix of antique accessories and exciting home furnishings. Come visit the Mecox Palm Beach store to find impressive and treasured home furnishings, décor, and antique pieces that are sure to be cherished for years to come!